Online Image Editing Tools
An important part of building a website is adding pictures to pages. However most people will take photos but don't know how to make them look presentable on the actual website. To help with building the website we have built in a suite of image editing tools online. Standard expected tools such as rotate, crop, resize, rename as well as many preset special effects such as picture frames, borders, drop shadows, opacity and other special effects.
| | |
| --- | --- |
| | One of the most commonly used tools is the cropping tool. It is invaluable to have a tool right on the website to clean up any images already uploaded and inserted in pages. Just open the image, select the area to save and save the image. |
Once the image has been trimmed to the photo you want additional effects can be archived using the preset options or by using some of the more advanced tools. Below are some of the common effects used by website hosting customers using the pageBuzz.com website CMS sitebuilder plus.
Using the image composite tools anyone can add text, watermarks, logos, overlay multiple images, build montages and customize any photo or image. The composite tool is most used to add watermarks to images to prevent theft of images.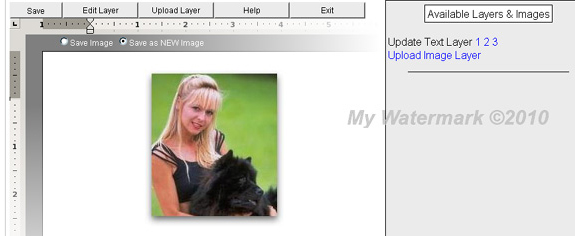 Below is a finished photo which has been cropped, added a drop shadow and then using the composite tool a watermark was added for protection.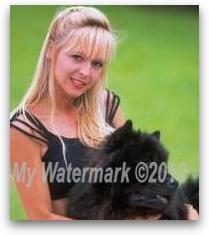 Another great image tool is the opacity tool. Displayed below is an image which the opacity has been changed to use as a background image on a page or in a table. In this case we added it to a table and put text over the image using standard html in the WYSIWYG editor.
This is a great use of the opacity tool to make an image seemingly transparent to use as a background for a table, page or cell. It can also be used with the composite tool to build great graphic images and titlespaces.
The image tools are unique to pageBuzz and unlikely to be seen at any other hosting site builder. We realize that a website is not a website with photos and without the tools to make the photos special the website does not have the ability to be special.
While some people may think subtle effects on images are unimportant, most people do realize that it is the subtle little differences that make one website stand out over another. This is exactly why pageBuzz stands above the rest, because of tools like the online image editing suite that give pageBuzz users the edge.