Website Photo Gallery
Photo galleries online are becoming more and more popular with the growth in digital cameras and camera phones. People want to share photos and post them online quickly.
Since our sitebuilder is fully web and wireless compatible anyone can upload images from a computer, cell phone or other Internet ready device.
Since our system is primarily business applications it is not the best fir for personal websites or family websites. We do limit the overall combined image counts to 2500 shared between the shopping cart and photo gallery.
For most businesses 2500 photos is way more than they want to share and the people who need more can find ample space at other hosts without all the security, redundancy and backup protection that we provide. For business websites, having backups is critical and the trade off is less space for the photo gallery.
We are also one of the only hosts that provides a complete photogallery system with website hosting. It is based on our shopping carts without all the ecommerce. You can manage photos, create categories, add descriptions. Use standard image display, pop up image displays or lightbox style slideshows to feature your photos.
This is a great tool for companies that want to showcase their work such as landscapers and contractors that tell their story with pictures. It is also popular with photographers and artists that need to show off their work without selling it.
Lets face it, people are generally lazy and would rather look at picture than read lengthy pages about how great your product or service is. They say a picture is worth a thousand works, the our photo gallery for websites is worth two and a half million words. You just can't argue with that logic.
Below are samples of some of the display options of the website photo gallery.
The first example of a photography website shows the main gallery pages which lists all of the categories with one thumbnail representing each category. The thumbnail is linked to a lightbox style display slideshow here the users can scroll through all of the photos in that category. This sample is shown in the default black, but the colors are customizable and can be changed to match any website.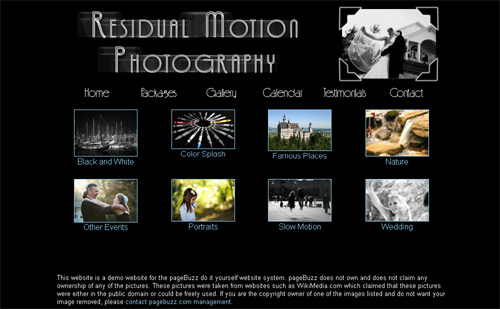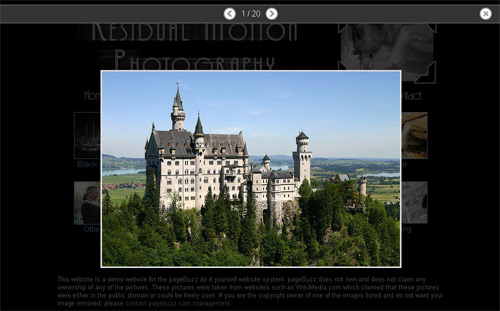 The next sample shows basic thumbnails without names or descriptions linking to full size images embedded in the actual pages.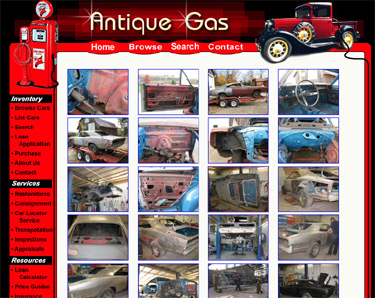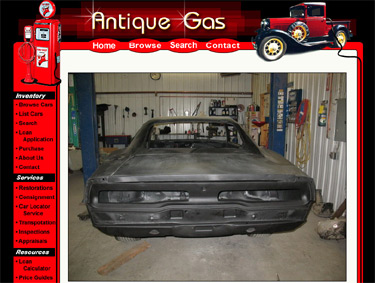 Another display option is to use the pop over page style which lets everyone see the website in the background clearly.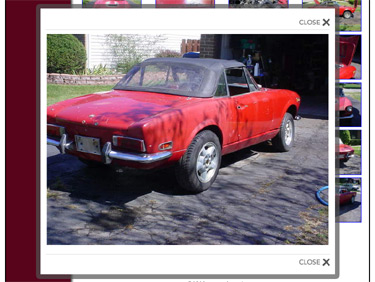 All of these looks and features are standard in the photo gallery program. Just select the options you want and that is how your page will appear.
This is a great program and offers all of the same image editing tools as the standard page gallery so the displays and looks can even be taken further or to even an extreme.
While this gallery is not going to make your website the next photobucket it will compliment any e-commerce or business website with great looking pages that feature pictures showing off what you do or sell.